Culligan of Kennewick
You could give your people Culligan Water.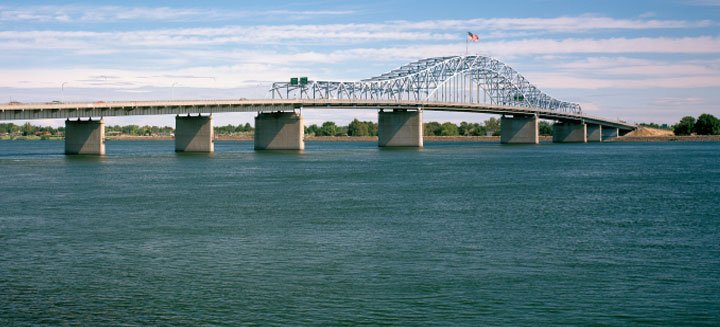 Your Tri-Cities Water Treatment Experts
We are Culligan of Tri-Cities, your water technology specialists proudly serving Southeastern Washington and Northeastern Oregon. Our dealership specializes in providing water softeners, reverse osmosis units, bottleless coolers, water coolers, bottle water and salt delivery services for homes or businesses.
CULLIGAN OF TRI-CITIES HISTORY
Culligan of Tri-Cities began in 1946. In 1979, Gary Puckett who had worked for Culligan International left to become the local Culligan dealer. The office was located at 214 N. Washington St. in Kennewick. Culligan dealership delivered salt, portable soft water tanks and rented, sold, and serviced water softeners. As the community grew so did Culligan.
In 1985, a new building was built at 1001 W. Columbia Drive where we are still today. At the new location, Culligan continued to rent, sell and service water softeners and began renting and selling reverse osmosis systems and providing DI service. In 1995, Culligan expanded again by building a bottle water production plant and renting water coolers and delivering bottle water. We have received awards of excellence in manufacturing from the National Sanitation Foundation since 2012.
In 2012, after 40 years as the Culligan dealer, Gary sold Culligan to his daughter Kim and son-in law, Scott. Scott and Kim had managed a Culligan in Roswell under the leadership of Gary, and purchased Culligan of Moses Lake in 2011. Scott had been the manager of Culligan of Tri-Cities for 10 years.
Scott is a proud member of the 20W1 group, was elected to serve District 1 on the Culligan Dealer Advisory Counsel, is a member of International Bottle Water Association, and the President of the Northwest Bottle Water Association. He has earned his certified Plant Operators license, Preventive Control Qualified Individual Certificate and Contractor's license.

---
Reviews for Culligan Water Conditioning
---
12/15/2021
Excellent, fantastic, worthy. I'll not be going back to cases of bottled water from the grocery, where they limit how much water they think you deserve. No more contributing to the mass of plastic waste as well. ~
---
05/21/2022
Wonderful staff and employees.The water is great.Highly recommend
---
08/19/2021
Always great customer service. Prompt, courteous and professional . I really love that they call to remind me it's time for filter replacement and never a charge to come do that. Love not having to purchase bottled water. I really appreciate this company.
---
01/28/2022
I forgot to put my bottles out when I was notified the delivery would be by but they left my regular order of water. I was so relieved to get my bottles of water and not have to wait another week.
---
12/04/2020
The drinking water system on our kitchen sink is easy to use, tastes great and we even hooked the ice up to be filtered! Haven't had to buy bottled water forever!
---
---
Hey Culligan!
Hours
Monday: 8:00 AM – 4:00 PM
Tuesday: 8:00 AM – 4:00 PM
Wednesday: 8:00 AM – 4:00 PM
Thursday: 8:00 AM – 4:00 PM
Friday: 8:00 AM – 4:00 PM
Saturday: Closed
Sunday: Closed
Areas We Serve
Adams, Athena, Benton City, Beverly, Boardman, Burbank, College Place, Connell, Cunningham, Dayton, Dixie, Echo, Eltopia, Enterprise, Hatton, Helix, Heppner, Hermiston, Imnaha, Ione, Irrigon, Joseph, Kahlotus, Kennewick, Lexington, Lostine, Meacham, Mesa, Milton Freewater, Pasco, Paterson, Pendleton, Pilot Rock, Plymouth, Prescott, Prosser, Richland, Royal City, Stanfield, Starbuck, Touchet, Ukiah, Umatilla, Vantage, Walla Walla, Wallowa, Wallula, West Richland, Weston
Learn more about how you can have better water.
Latest
Blog Posts
If you don't know what's in your water, you won't know everything a water treatment system can offer you. Schedule
First, get your home's water tested. Why should you get your home's water tested? Let's find out. Many contaminants are
The drinking water system on our kitchen sink is easy to use, tastes great and we even hooked the ice up to be filtered! Haven't had to buy bottled water forever!

Melissa Hannah
- Culligan Customer